GsmTeam eMMC Isp Tool Activation
GsmTeam eMMC Isp Tool Activation Process :
1.First Download this GsmTeam eMMC Software
2.Register with Email & Password
3.Put you Hardware ID & Email ID (Password not Required) in Cart
Note : We will do the activation as soon as the order is confirmed.
What is GsmTeam eMMC Isp Tool ?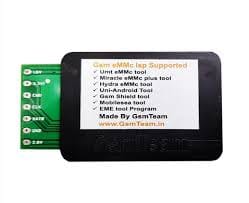 Gsm Emmc Isp Adaptor splashily design for easly connect to smartphone emmc ic you can program or safe unlocks.
Support Software :
1 UMT eMMc Tool
2 Miracle eMMc Plus Tool
3 Uni Android Tool eMMc Tool
4 Hydra Dongle eMMc
5 GSM Shield ISPTool
6 EMT Tool eMMc Program
Specification:
1 Regulator VCC VCCQ 1.8V / 2.8V / 3.3V
2 Support Qualcomm And MTK Models eMMc Chips
3 Power LED
4 Programmer LED
5 V8 Usb Connector
6 B Type USB Connector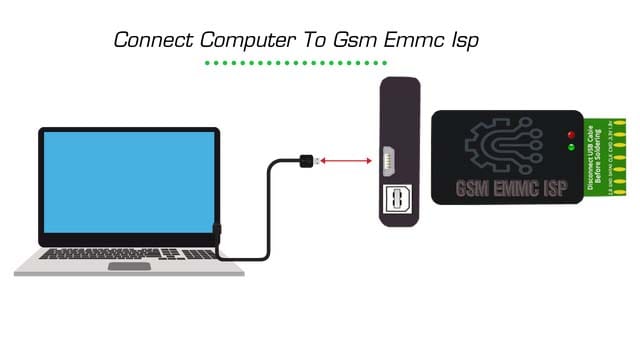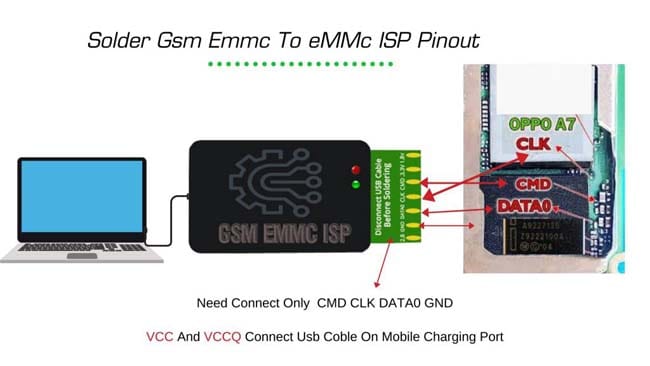 Gsm Emmc ISP Tool V1.2 Latest Setup
Added Oppo-Realme Without Isp Unlock.
What,s New :
1) Added One Click Unlock Oppo Realme MTK Devices Meta Mode.
2) Added Extract NBO File
3) Added Extract Huawei APP Firmware File
4) Added Extract Android Sparse Image
5) Added Firmware System Information Parser
6) Added Stop Reconnecting MediaTek Device
7) Added OPPO Ofp File Ectracte
8) Added Nokia Qualcomm NBO File Direct Flashing
9) Added MTK Firmware Flashing
1 Click Oppo/Realme Meta Mode Supported:
MEDIATEK
Added exploit MTK devices to bypass Auth security for following chipsets.
MT6572
MT6735
MT6737
MT6739
MT6750
MT6765
MT6768
MT6771
MT6785
MT6873
MT8127
MT8163
MT8173
MT8695
Supported Models:
– Oppo A1
– Oppo A11k
– Oppo A12
– Oppo A1k
– Oppo A1s
– Oppo A3
– Oppo A31
– Oppo A5s
– Oppo A72
– Oppo A73
– Oppo A79
– Oppo A7n
– Oppo A8
– Oppo A83
– Oppo A83 PRO
– Oppo A9
– Oppo A91
– Oppo A9x
– Oppo F11
– Oppo F11 Pro
– Oppo F15
– Oppo F5
– Oppo F5 Youth
– Oppo F7
– Oppo F7 Youth
– Oppo F9
– Oppo F9 Pro
– Oppo R15
– Oppo Realme 1
– Oppo Realme 3
– Realme 3i
– Realme C11
– Realme C12
– Realme C15
– Realme C2
– Reno 2f
– Reno Lite
Please follow and like us: